Made in Italy, high quality leathers, always available for prompt delivery
The leathers of the Collezione "ITALO" are permanently available in our warehouse in Cologna Veneta (Verona), in 35 carefully selected colors, that you can order continuously and without any minimum order.
Our Fast Service will organize your shipment, worldwide in 24 hours
(Click image to enlarge)

TECHNICAL REPORT
DESCRIPTION :
Article: ITALO
Raw material: EUROPE/EXTRA EUROPE
Thickness: 1,2/1,3 mm
DESCRIPTION OF THE PROCESSING
Tannage: Chrome tannage
Dyeing: Aniline through-dyeing
Finishing:Semianiline
CHACTERISTICS OF THE ARTICLE
Leather types: Prestampato – Corrected grain
Average size: 48/50 PQ – 48/50 Sq/ft
COLOUR FASTNESS CHARACTERISTICS
Dry rub fastness: 500 cycles, min 5 grey scale – EN ISO 11640 – EN ISO 1641
Wet rub fastness: 150 cycles, min 3/4 grey scale – EN ISO 11640 – EN ISO 11641
Light fastness: 75 h exposition val. 4 – EN ISO 105 – B02
Adhesion to the finishing:  >2 n/10 mm – ISO 11644
Tear resistance: >20 N – EN 3377 – 1
Flexometer: 50,000 cycles (no finish damage cracks)
FLAMMABILITY TEST:
BS 5852 / 1 Cigarette e Butane Flame test (British Standard)
EN 1021 / 1-2 Cigarette e Butane Flame test (European Norm)
DIN 54342/ 1-2 Cigarette e Butane Flame test (Germany)
CHEMICALS CHARACTERISTICS
AZO-Dyes (Directive 2002/61/CE): assent (<30 ppm) – CEN ISO/TS 17234
Pentachlorphenol content: <5 ppm – CEN /TS 14994
Exavalent chromium content: 10 ppm – CEN/TS 14995
Formaldeyde content: <150 ppm – CEN ISO/TS 17226
CLEANING AND MAINTENANCE
Dusting with a soft, dry cloth is sufficient for regular cleaning. Stains can be removed using a damp cloth or cotton wool. Initialy, mild products can be used, such as neutral soap or cleansing milk, resorting to the cleaning kit supplied only to deal with the more stubborn stains. Do not rub surface to be treated, dabbing and working from the edges of the stain inwards. Never use abrasive products, solvents, stain removers, steam. Where possible, consult the manufacturer.
NOTE:
Some colors may not be available in stock and a minimum order of 50 square meters, will be required for their production
To know the availability of each color in real time, you can contact us via whatsapp on +393358013732 or by writing to info@pellepiu.it
Request our free sample Collezione "ITALO"
Cell.:+39 3358013732– Tel: +39 0442 412492
email: info@pellepiu.it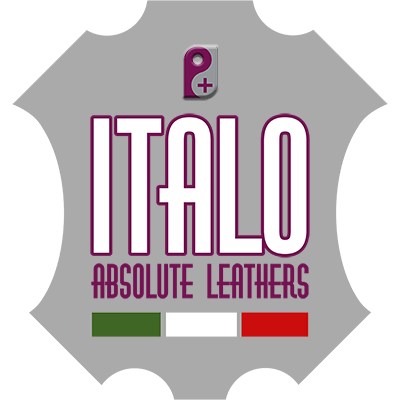 Download the "ITALO Collection" brochure in PDF